It's the first official skip of Skipping Club Summer 2014!
Who needs a white party in the Hamptons with P-Diddy when you can skip in NYC with P-Diva!
Say what?
You and your inner playful Diddy-Diva are invited to P-Diva's 2nd Annual All-White Skip, hosted with Peg Samuel of Social Diva, exploring the beautiful, posh Meatpacking District. It was so so much fun last year that we're back at it again! We're hopping down the Highline, crusading through the cobblestone streets and frolicking down 14th street, surprises included… ending at PLUNGE at the Gansevoort, in the Skipping Club Cabana, overlooking the city.
$20 gets you all this:
– A free bottle of delicious WTRMLN WTR to fuel you (skipping liquid love!)
– A fab cardio workout
– Hand-holding, hugging, happiness
– Mid-day bopping around
– The Skipping Club Challenge (it could change your life!)
– A skipping tour of Meatpacking and the Highline
– A Skipping Club Sticker
– A leisurely afternoon on The Gansevoort Rooftop
– Crabcakes!
– Unplugging with Peg Samuel of SocialDiva.com 
– Your Summer Playlist – curated in part by me, Skipping Club Musical Director Janna Pelle and YOU! Join us on Spotify to add your picks.
– Surprises!
Come with a date or a friend and it's $32 for both of you!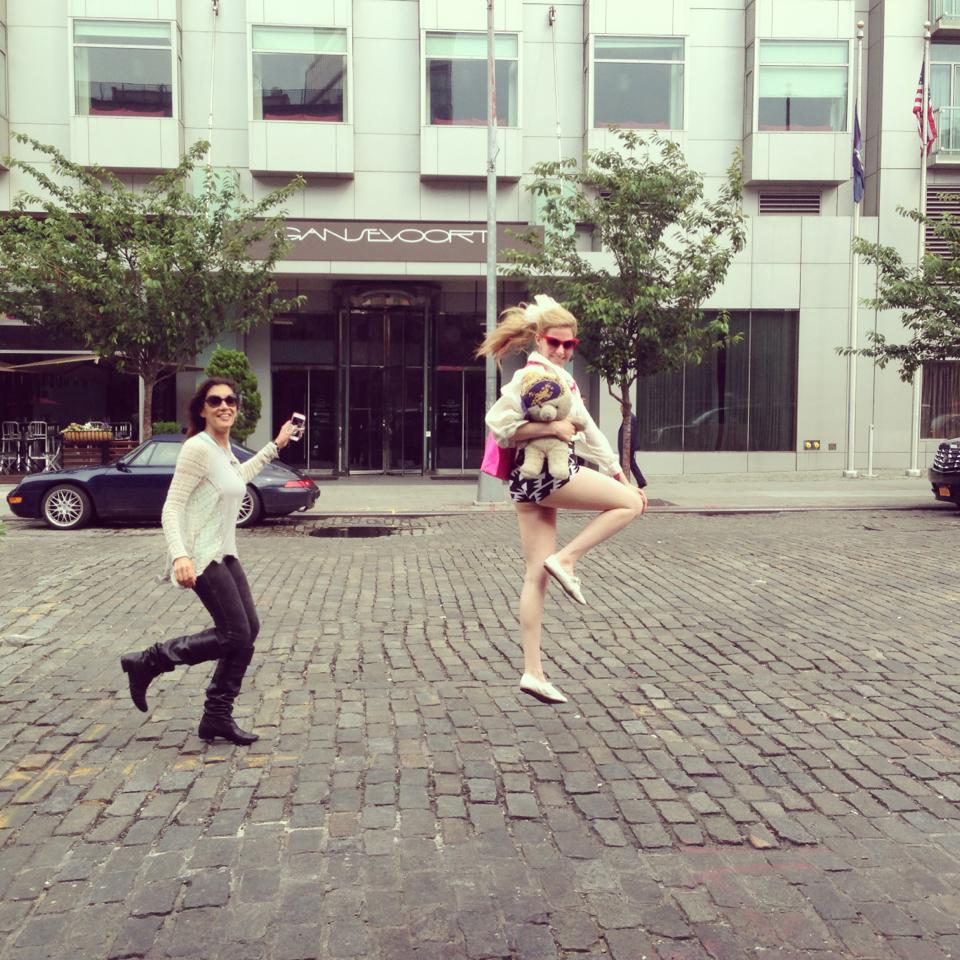 Be fashionable but not late. And wear white, of course. Yay, Memorial Day! Not like we listen to silly rules like that anyway, but ya know… it's a good look.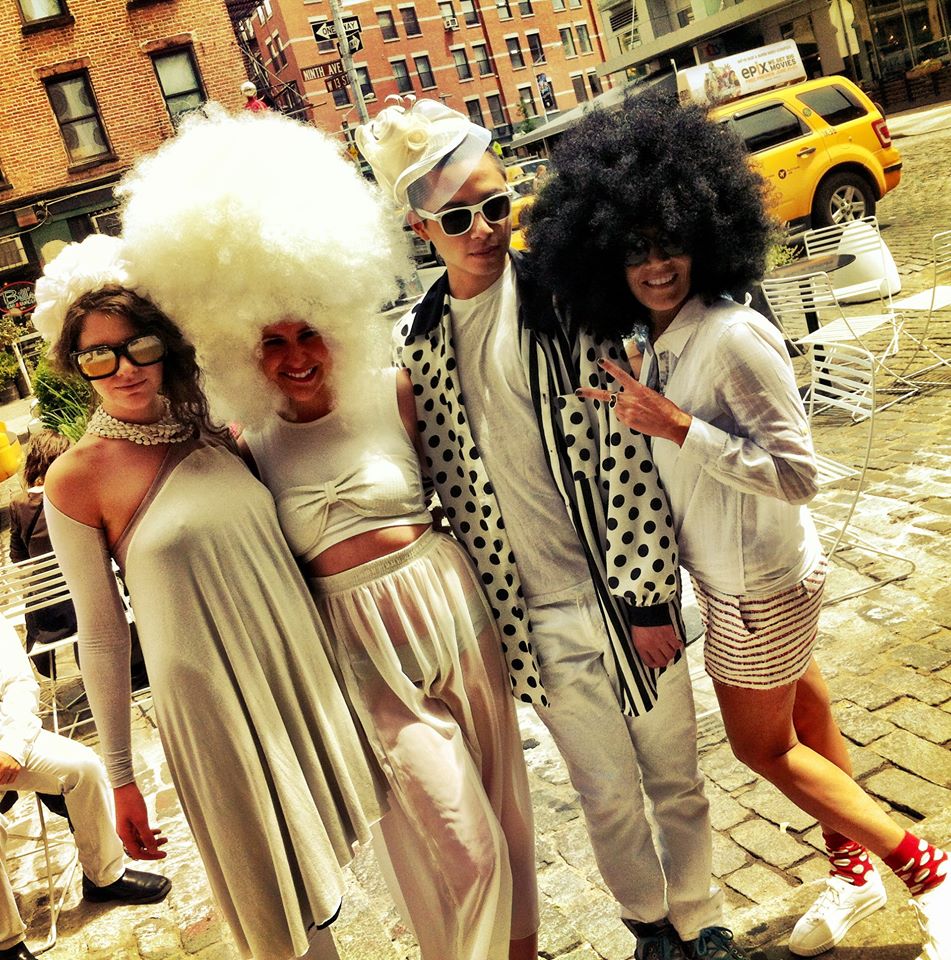 We'll meet by the tables and chairs on Ninth Avenue, just south of 14th street, Thursday, May 29th at 2:00 pm (be a few minutes early!) and skip as a group around Meatpacking and the Highline.
So, what do you need to remember?
– Meet at the table and chairs by 13th and 9th in Meatpacking (in front of Spice Market!) a few minutes before 2PM.
– Wear white, pack light, wear comfy shoes
– You get a free WTRMLN WTR to fuel your skip! But bring water too to stay extra hydrated
– We'll skip along the Highline, and around the Meatpacking District, as a group.
– We end at the Gansevoort Meatpacking rooftop, PLUNGE, around 3PM.
– You can skip back to your day, or chill with us on the Gansevoort rooftop Skipping Club Cabana for skipping, dancing and photo shenanigans till about 6pm.
– At which time we will skip to The Get Down together, if you're down!
Come with a date, grab a coworker, skip out of work… GO SKIPPING! Put that much-needed PLAY on your calendar.
Let's make some ::magic::!
Love,
Michelle Joni and Team Skipping Club